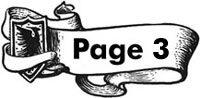 Page 1 | Page 2 | Page 3 | Page 4
Check the Paratime Design Cartography page for maps that have been released under the Creative Commons license. The following maps are under specific copyright as listed below.
Village Maps
These maps are from a private commission. A Dungeon Master and Player Character versions were done for each village map. The samples below show only the DM versions. The maps are copyright 2010 Paratime Design and Javed Mirza and are used with permission.
Onto The Devil's Skillet
'Onto the Devil's Skillet' is an exclusive, original adventure that was written for the Second Annual North Texas RPG Convention by Tim Kask. There are only six copies of this adventure. The first copy was donated to the North Texas RPG Convention and was auctioned off. The maps are copyright 2010 Celtic Studios and Tim Kask and are used with permission.
| | |
| --- | --- |
| | |
| | Adventure Cover Pic |
Dwimmermount
James Maliszewski's Dwimmermount is compatible with any class-and-level fantasy RPG. The Dwimmermount maps are copyright 2010 Rogue Games and are used with permission.
Page 1 | Page 2 | Page 3 | Page 4